About the Kissel Model 6-38 Gibraltar All-Year Sedanlette
The Hausmann Kissel Collections's Kissel Model 6-38 holds a significant place in automotive history as America's first "hardtop-convertible". It is a luxurious and innovative vehicle produced by the Kissel Motor Car Company. Introduced in 1916, the Model 6-38 was part of the company's prestigious line of automobiles renowned for their exceptional craftsmanship and advanced features.
The Model 6-38 was powered by a 6-cylinder engine, delivering impressive performance and power for its time. With a displacement of 3.5 liters, the engine produced around 61  horsepower, providing a smooth and exhilarating driving experience. The car's engine was known for its reliability and efficiency, making it a sought-after choice among automotive enthusiasts. It would cruise for hours at 60 mph.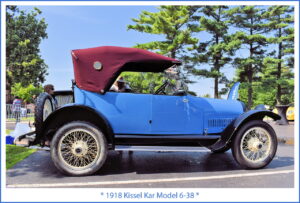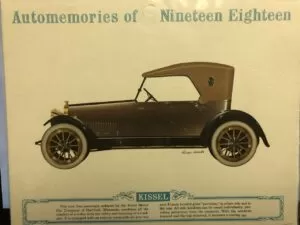 One of the standout features of the Kissel Model 6-38 was its stylish and elegant design. Starting in 1915, the Kissel Kar company began marketing their unique "All-Year Car" models which featured interchangeable wood hardtops for winter and convertible tops for summer. The idea was to have a fully enclosed sedan that could be converted into an open car in a few "easy" hours of work.
The car featured a striking and streamlined body, with flowing lines and carefully crafted details. The exterior design showcased the aesthetic sensibilities of the era, combining classic elegance with a touch of modernity. The interior of the Model 6-38 was equally impressive, with plush leather seating, luxurious upholstery, and high-quality finishes, offering a comfortable and refined atmosphere for both driver and passengers.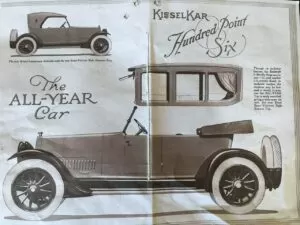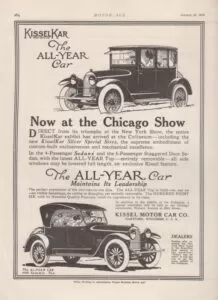 In terms of technological advancements, the Model 6-38 was ahead of its time. It incorporated several innovative features that set it apart from its competitors. One notable feature was the introduction of an electric starter, eliminating the need for manual cranking and simplifying the starting process. This technology was a significant convenience for drivers and marked a significant step forward in automotive engineering.
The technology of the Kissel Model 6-38
The Kissel Model 6-38 gained recognition and admiration for its exceptional performance and luxurious appeal, and certainly its flexibility from sedan to convertible. It was a favorite among affluent buyers and celebrities of the time, symbolizing elegance, sophistication, and prestige. The Model 6-38 became a status symbol, reflecting the refined tastes and discerning choices of its owners.
Over the years, the Kissel Model 6-38 has become a prized collector's item. Although production numbers were limited, the car's reputation and desirability have only grown. Today, locating a well-preserved Model 6-38 is a rare find, and these vintage automobiles command high value and appreciation among automotive enthusiasts and collectors.
The Kissel Model 6-38 exemplifies the craftsmanship, innovation, and attention to detail that defined the Kissel Motor Car Company. It represents an era of automotive excellence and elegance, capturing the spirit of luxury and refinement of the early 20th century. Owning a Model 6-38 is akin to owning a piece of automotive history—a testament to the ingenuity and artistry of the time.
In conclusion, the Kissel Model 6-38 stands as a remarkable automobile that embodies the pinnacle of automotive design and engineering in the early 20th century. Its powerful performance, luxurious features, and innovative technologies make it a standout among vintage cars of its time. The Model 6-38's enduring appeal and rarity have solidified its status as an iconic and highly sought-after collectible, cherished by enthusiasts and admired by all who appreciate the beauty and heritage of classic automobiles.
Our 1918 Kissel Model 6-38 Gibraltar All-Year Sedanlette
This Hausmann Collection 1918 Kissel is the ONLY surviving Kissel Sedanlette of any year and is the only Kissel that survives with its unique removable hard top. It truly is a one-of-a-kind car! Kissel actually made the first convertible hardtops in history.
In 2011, The Hausmann Kissel Collection acquired a large collection of derelict Kissel 6-38 parts and chassis components in Bath, New York. This pile of parts was originally a rare Kissel Sedanlette and it had the actual remains of an original detachable wood top. That pile also included remnants of several other Kissel Kars. Previously, no such model was known to have survived.
In 2018, a junked 1918 Kissel Roadster was also located and acquired in rural Boise, Idaho. That roadster had a correct 6-38 engine in excellent condition. Between these two piles of parts from New York and Idaho and eight years of labor, this correct and beautiful 1918 Kissel Sedanlette has been restored. It has both the correct removable wood top with operable sliding-down glass windows and an actual NOS Kissel Sedanlette convertible top.
BELOW ARE PICTURES OF THE WRECKS WHICH ULTIMATELY HAVE BEEN TRANSFORMED INTO THIS STUNNING CAR
BELOW ARE PICTURES OF YEARS OF OAK WOOD CARVING AND RESTORATION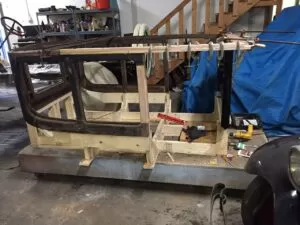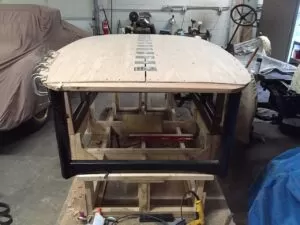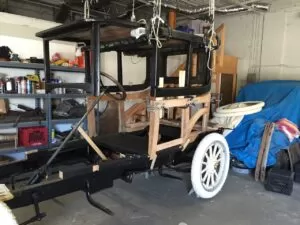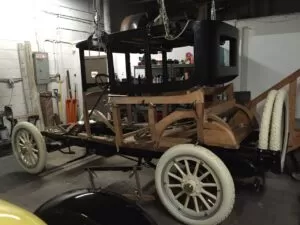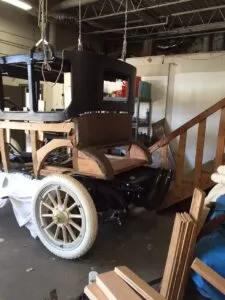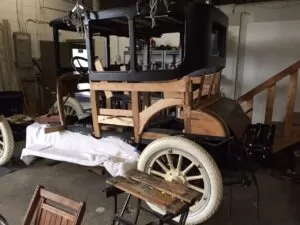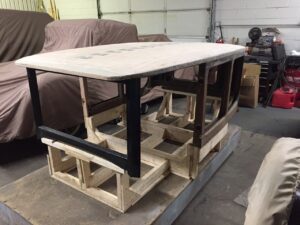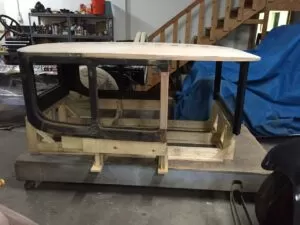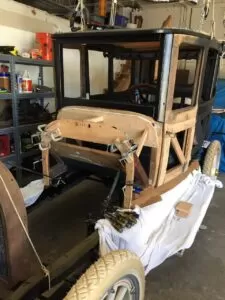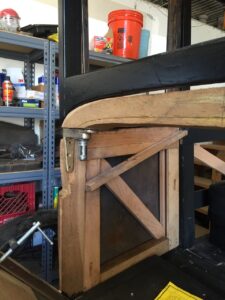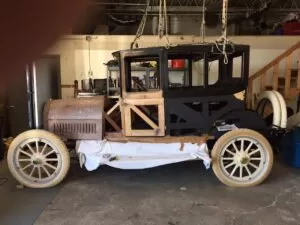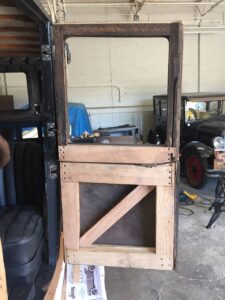 BELOW ARE PICTURES OF REPRESENTATIVE COMPONENT RESTORATION FOR SEDANLETTE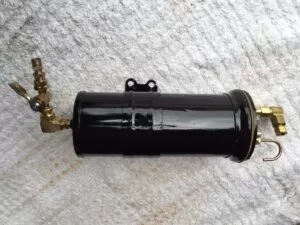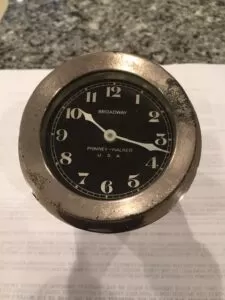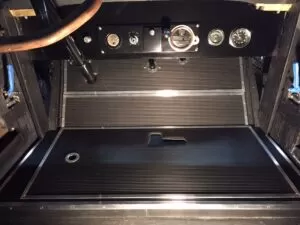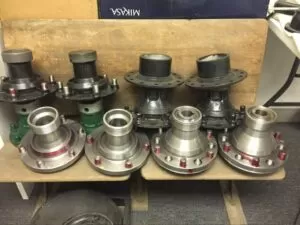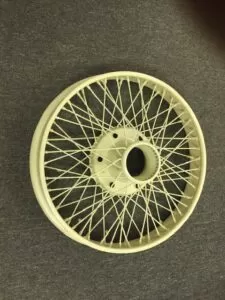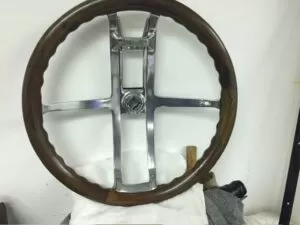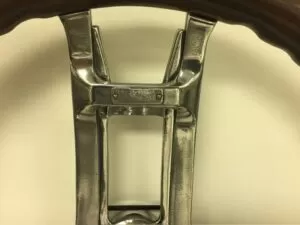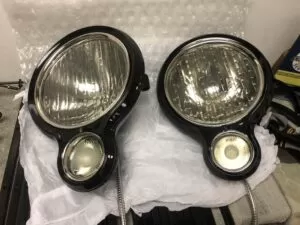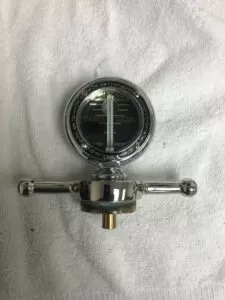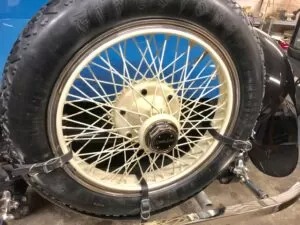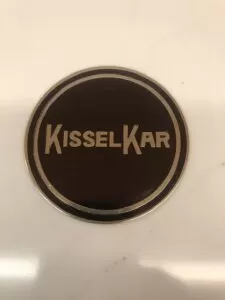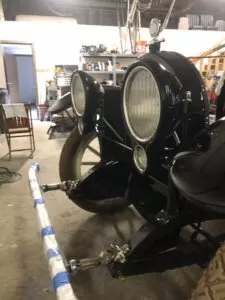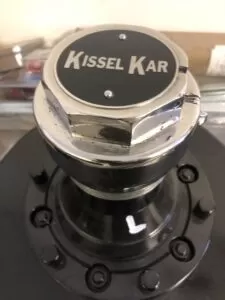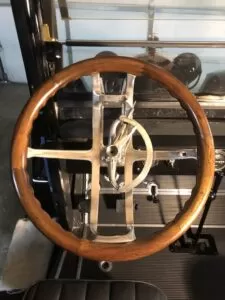 Below are several pictures of the 1918 Kissel Sedanlette with its mounted hard top. All body parts are hand-carved oak, including the removable hard top which is not sheathed in metal.
Kissel advertised that two men could transform the hard top into a convertible. I think that is hyperbole since it takes three or four men to safely and carefully lift the top off and several hours to undo the trim, windows, windshield, and anchorage points.
Below are pictures of the 1918 Kissel Sedanlette wearing its convertible top.
This car was exhibited in the 2022 Concours de Elegance at St. John's and the 2022 Eyes-on-Design exhibition.